Finally, a sa-weet new bathroom (that doesn't make me cringe). I'm totally loving it! Thank you, thank you, thank you Josh!!!
I got some free time to take some pictures while the kids were soaking. Just ignore them ;) Just joking... here are some fun shots of them playing in their new tub.
They really like the little drain thing. I caught them making faces and watching themselves in it, and just had to take a picture. They thought that they were hilarious!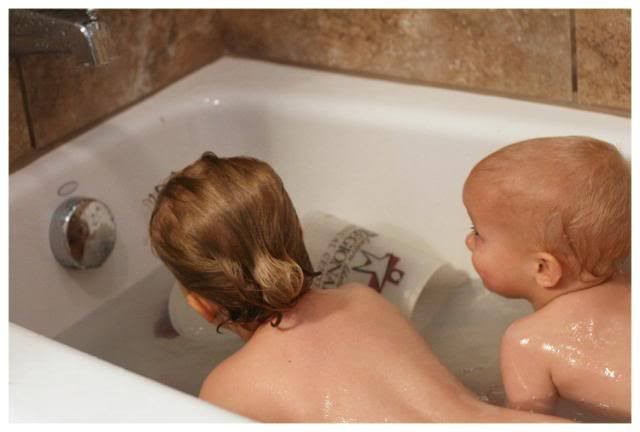 Here are some various bathroom shots. Doesn't it look awesome!? Josh remodeled it, with help from our friend Nick (thanks for putting up with his absense Kacey). I think they did a fantastic job. Yum!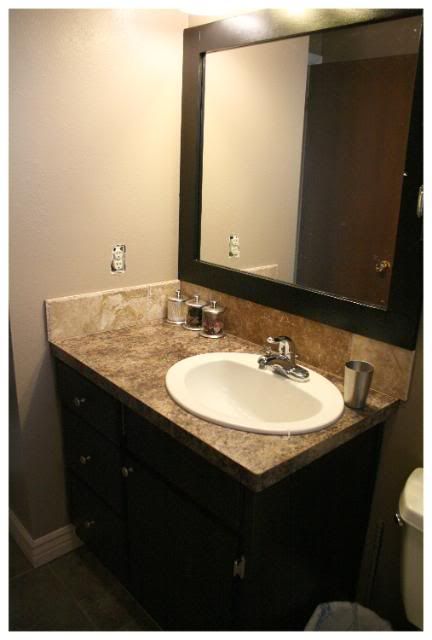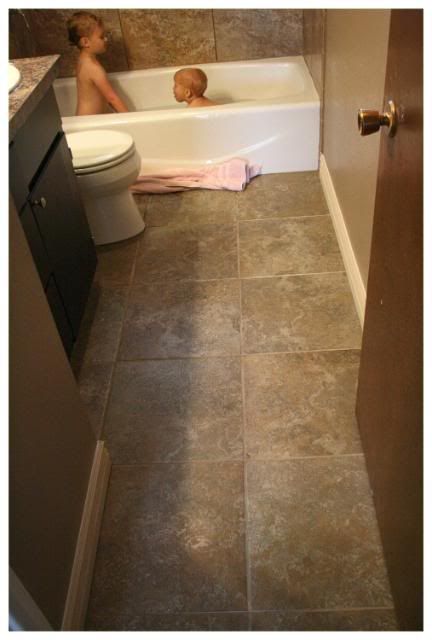 Josh also built in a cabinet above the toilet, but I didn't get a shot of it. Oops. Also, totally disregard the ugly blue shower curtain. I bought that to go with the ugly blue theme the original bathroom had (YUCK). And there isn't an outlet cover on yet. The last one was an almond color - so we need to get a fresh WHITE one. So, everything but the toilet is new, and I am LOVING IT! Every time I walk by it, I have to stop and peek in. Yipee! Now, it's on to the rest of the house. Maybe we'll get it done by the end of the summer... maybe.